Autumn is a magical time in the world – leaves change color, the weather cools (#sweaterweather), and somehow everything smells of pumpkin and spice. No where is this more true than on the pixie dust-lined streets of Walt Disney World! This is also the time when the popular Mickey's Not So Scary Halloween Party takes over and fright meets fun in Disney parks. Sadly, this is not happening in 2020. But fear not, brave mama! We're bringing this party home so you can join in on the happy haunts from home!
(P.S. We made a YouTube video all about this, too. Check it out if you want the verbal info!)
Mickey's Not So Scary Halloween Party Step #1: Choose Your Costume Theme
Does it seem early to you to pick your costumes (and I say plural because I am 100% involving the adults here!) OR have you had your idea ready to go since November 1st of last year? Regardless of the type of planner you are, picking a theme will automatically level up your magic because you can use it as the center of your season if you so choose.
Mary Poppins
Star Wars
Jurassic Park
We LOVE a good theme around here! Until she tells me I can't, I will participate in every Halloween costume possible.
As Caleigh grows up, she tends to choose her fave Disney movie that year. She's thrown around Brave and Princess and the Frog so far this season. When we decide, I'll be sure to post to my Instagram Stories (@thefairytalefamily) – follow along!
Mickey's Not So Scary Halloween Party Step #2: Pick Your Pumpkins
Pumpkin picking is a SPORT to me. I LOVE, LOVE, LOVE a good (or should I say gourd?) pumpkin patch!
Because we were all about Ariel last year, we decorated our pumpkins to match. This became a full autumn hobby for me and Cal and our arts & crafts sessions were all pumpkin, all the time for the months of October and November!
Instead of carving, we used paint, ribbon, and decor to glue on to our pumpkins so they were:
Little kiddo friendly to make
Long lasting
Marc and I like to carve pumpkins as well, but these were a nice addition that lasted much longer than Halloween!
Mickey's Not So Scary Halloween Party Step #3: Decorate!
Part of what makes Mickey's Not So Scary Halloween Party special is how Disney decorates. They go OVER the top! Now, this may not be something you want to do at home (or maybe you're assembling a Halloween tree right now?), but adding some touches throughout your home will bring some of this monster magic to life!
Here are two of my favorites from Shop Disney: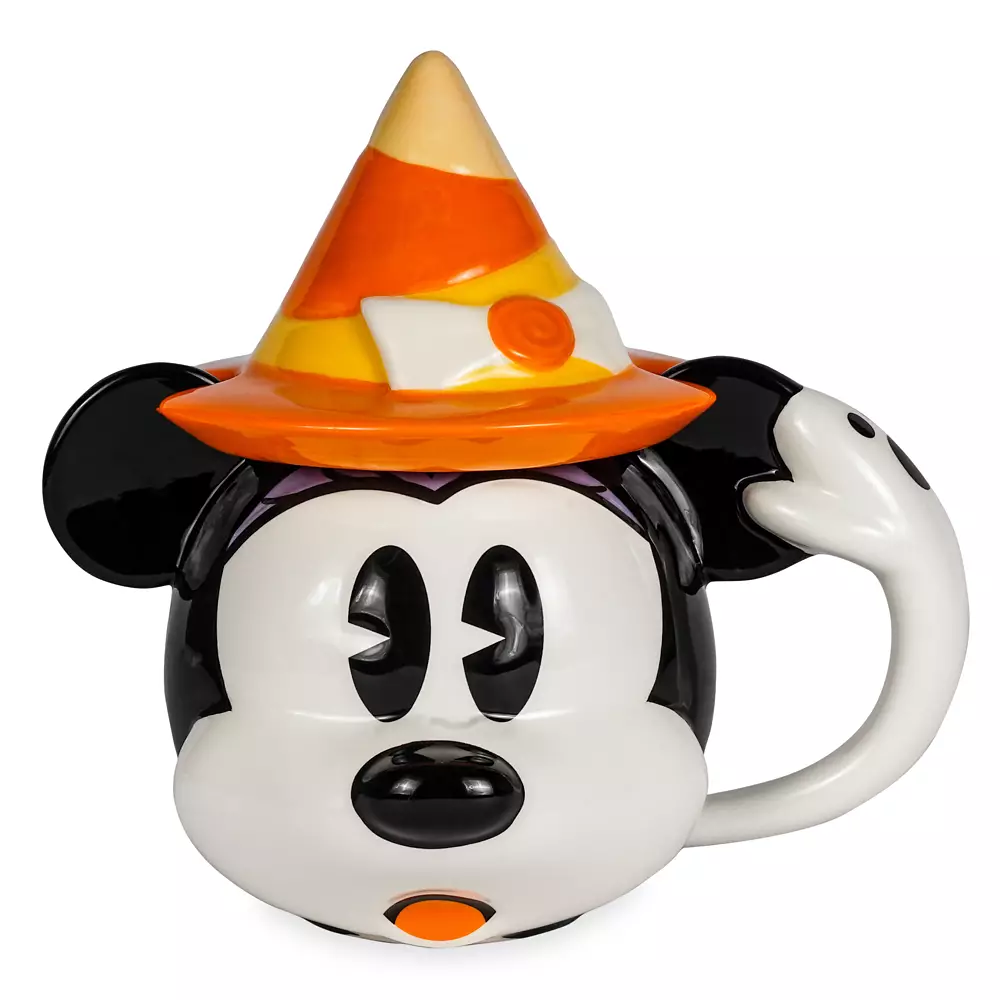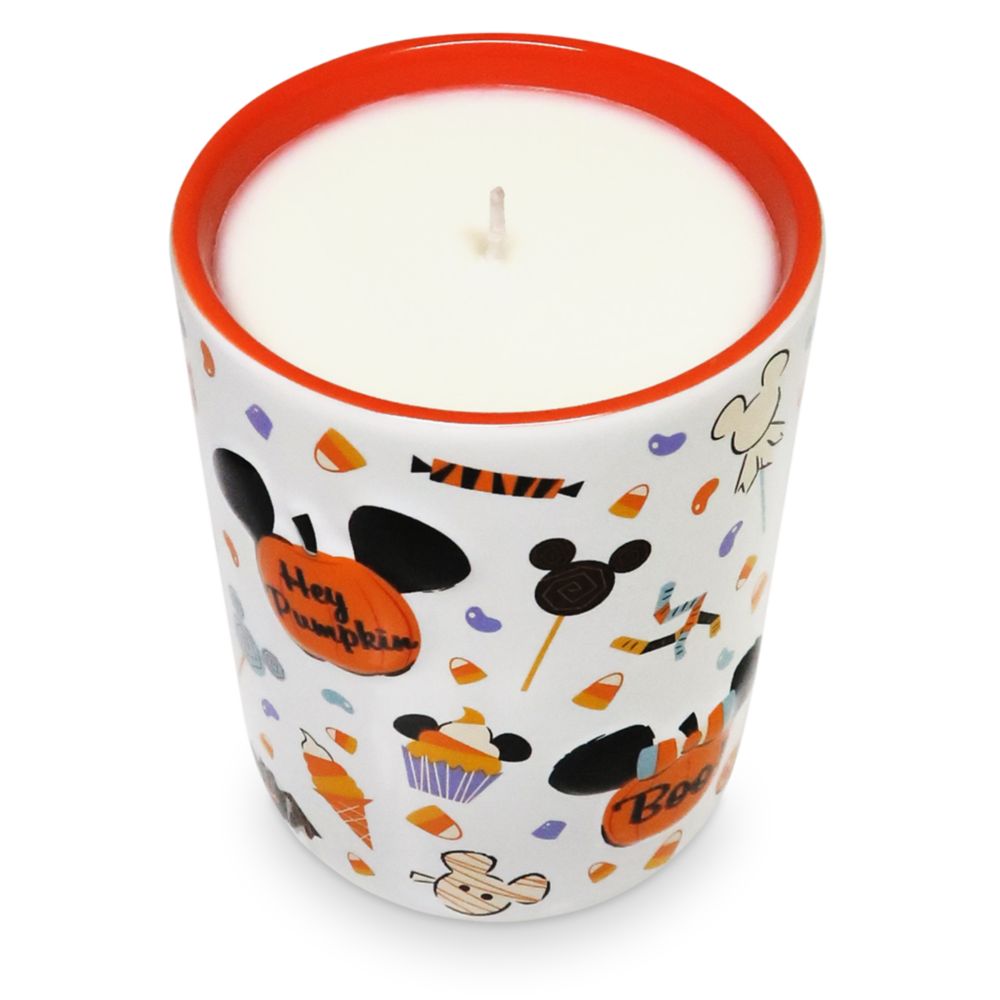 Aren't these cute? I haven't seen this candle before and it's 100% IN MY CART! I hope it smells like Main St. U.S.A. in fall! I will reuse the glass as well when the candle has burned through!
I also found this hauntingly happy table runner on Amazon. I love the colors!
Mickey's Not So Scary Halloween Party Step #4: Trick or TREAT
An essential component of ALL Halloween fun are the treats, right?! And MNSSHP does this CORRECT (the Amuck cupcake?!).
We're going to be making some of our own treats in the coming weeks, but I wanted to give you some ideas of what you can do at home, too!
Mickey/Minnie Pumpkin Candy Apple
Spooky Cupcakes with these sprinkles:
3. Ursula's tentacles – I wish I had photos of this from last year, but these were SO simple! Dip pretzel rod sticks into melted white chocolate mixed with purple food coloring and add chocolate chips as the suction cups!
Mickey's Not So Scary Halloween Party Step #5: It's Just a Bunch of Hocus Pocus!
The Hocus Pocus Villain Spectacular is THE draw of Mickey's Not So Scary Halloween Party for anyone who loves the movie. Like all basic Disney lovers, this is my GO TO movie of the season! Since we can't be on Main St. U.S.A. to watch the Sanderson sisters put a spell on us, we'll be taking to the couch for a family movie night sing a long (on Disney+ of course!) in our household (and I'll be wearing this):
I hope this helps you live your best, spookiest, most magical Halloween even from home! Be sure to check out our YouTube video on this as well!
Want to be a part of the magic? Follow along: